Nantes: the host city
A dynamic eco-city between river and ocean
Stroll along the Loire river or breathe in the scent of the Atlantic ocean! A unique place with a natural environment and history to thank for its unrivalled assets. Today Nantes Saint-Nazaire is the leading port in Western Europe and the leading shipbuilding hub in France.
European Green Capital 2013
Be enchanted! In 2013, Nantes was the first French city to be named Green Capital of Europe (by the European Commission), with 60% natural spaces, the city offers a living environment that is both enriching for its inhabitants and welcoming for its visitors. Walk, pedal, get out, exert yourself, take a stroll, work… you be the one to invent your green city.
From here, reach Paris in 2 hours on the High Speed Trains and access the major capitals from Nantes international airport. And if you fancy a change, sail over to Spain and Ireland along the only European Motorway of the Sea.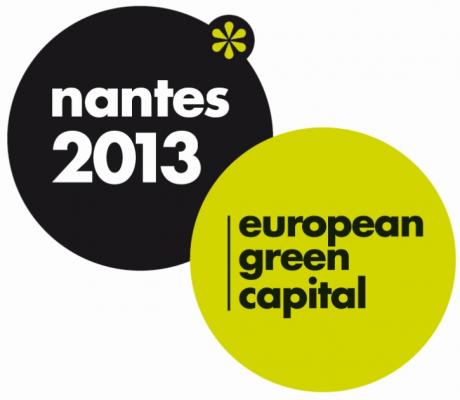 The economic beacon of the west
Dare to experience one of tomorrow's great European cities! Here, industrial tradition boldly reinvents itself alongside its worldclass sectors. What if, by 2030, you could be one of the million people working and doing business in this area?
An eco-city shaped by art
Open your eyes! On the occasion of A Journey to Nantes, you might stumble across a giant elephant, the fantastic Marine Worlds Carousel "unique Art installation of
the year 2014 – THEA Awards". You could also end up at the "Escal'Atlantic" ocean liner adventure at Saint-Nazaire's incredible submarine base. Dotted with unique works of contemporary art, the "Estuary" walk offers a new way to discover the river!
Our artists are shaking up the world's great cities
Creativity and endeavour know no limits! Whether you are in Tokyo, Bilbao, Warsaw or elsewhere, you had the chance to attend the world's largest classical music festival, La Folle Journée (which began in Nantes) or the giants show by street theatre company Royal De Luxe.
Nantes Saint-Nazaire Metropolis stats
800000 inhabitants, 6th largest French city
60000 students, 2000 researchers
45000 companies, 364000 jobs
1st maritime port facing the Atlantic
2nd largest aeronautic centre in France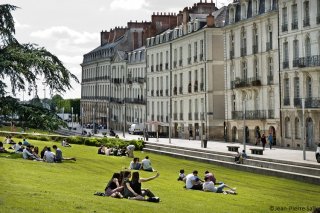 For more tourist information :
www.nantes-just-imagine.com/en
Travelling to Nantes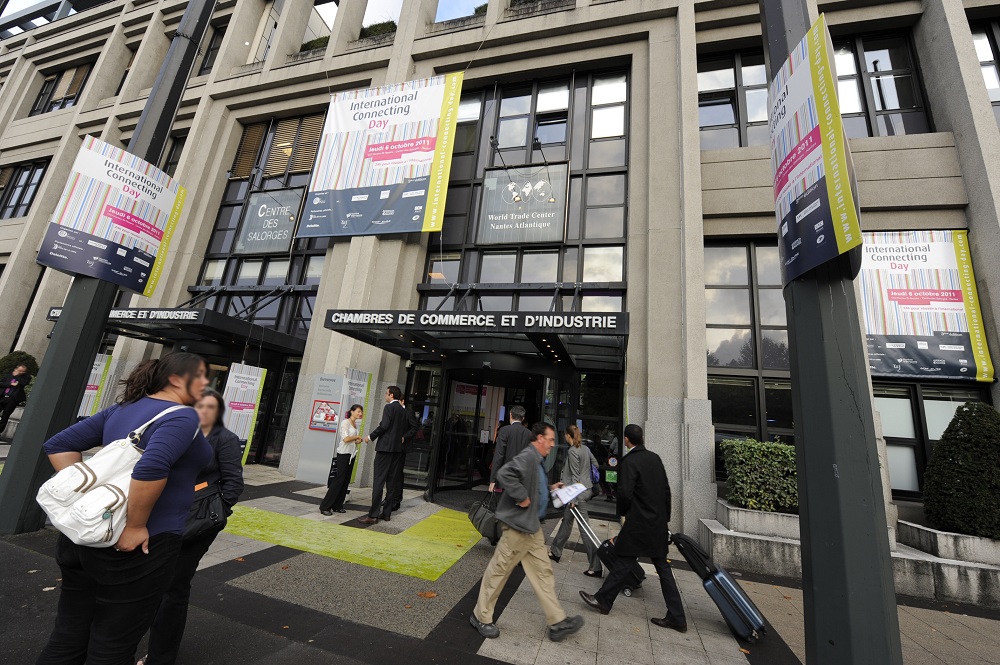 AIRPORT
Nantes Atlantique is an international airport (code IATA =NTE). 50% of the traffic is international.
It is connected to 56 major european cities and hubs, and to 16 French towns. So your connexion through Paris airports Charles de Gaule or Orly is convenient , but not mandatory. The flight Paris-Nantes is 50min long. See the airport web site here : www.nantes.aeroport.fr
SHUTTLE : Airport – Downtown direct
There is a direct public transportation shuttle from the airport to the city center, from 6h15 am to 23h15 pm, every 20 min. during the week, and 30 min on Sunday. It is a 20 min. trip; the fare is 7.50€ ; you can buy the ticket to the driver.
TRAIN – station
Nantes train station is only 2 hours from PARIS centre (Gare Montparnasse) by our fast train: TGV. There are more than twenty trains a day between Nantes and Paris, in each direction. There are also TGV connexions in Paris Airport train station (Charles de Gaule) direct to Nantes; it takes around three hours. see http://uk.voyages-sncf.com/en/
The train station is central downtown, so you will be able to complete your trip by a walk to your hotel. Nevertheless, taxis will be available at the train station.
For participants travelling within France to Paris by train on the occasion of the congress, special fares may be obtained with SNCF (French Railway Network). Please request the congress office for the appropriate discount coupon by ticking the the appropriate box on the hardcopy or online registration form.
TAXIS
Taxis are available at the airport to drive you to your hotel dowtown. The trip is around 11km long. The cost is between 25€ and 45€ depending on the day (week day or week-end), the hour (night fare differs from day fare) and traffic intensity. You can book a taxi 24/24, 7/7, to ALLO TAXI NANTES Company by dialing: +33 240 69 22 22. Not all taxis accept credit card; so you should mention it at booking if you want to pay with a card.
PUBLIC TRANSPORTATION
The network of buses, tramway and busway is very dense in Nantes. Get here the map Nantes transport network map, or visit the site of the public transport company TAN www.tan.fr.
HOTELS
★★★★:
Hôtel de France
Grand Hôtel mercure
★★★:
★★:
Hôtel Pommeraye
Hôtel Voltaire
★:
Hôtel Le Cambronne
Kyriad Graslin